Investigating GBV from the workplace POV
WDBIH strongly and actively supports the movement against Gender-Based Violence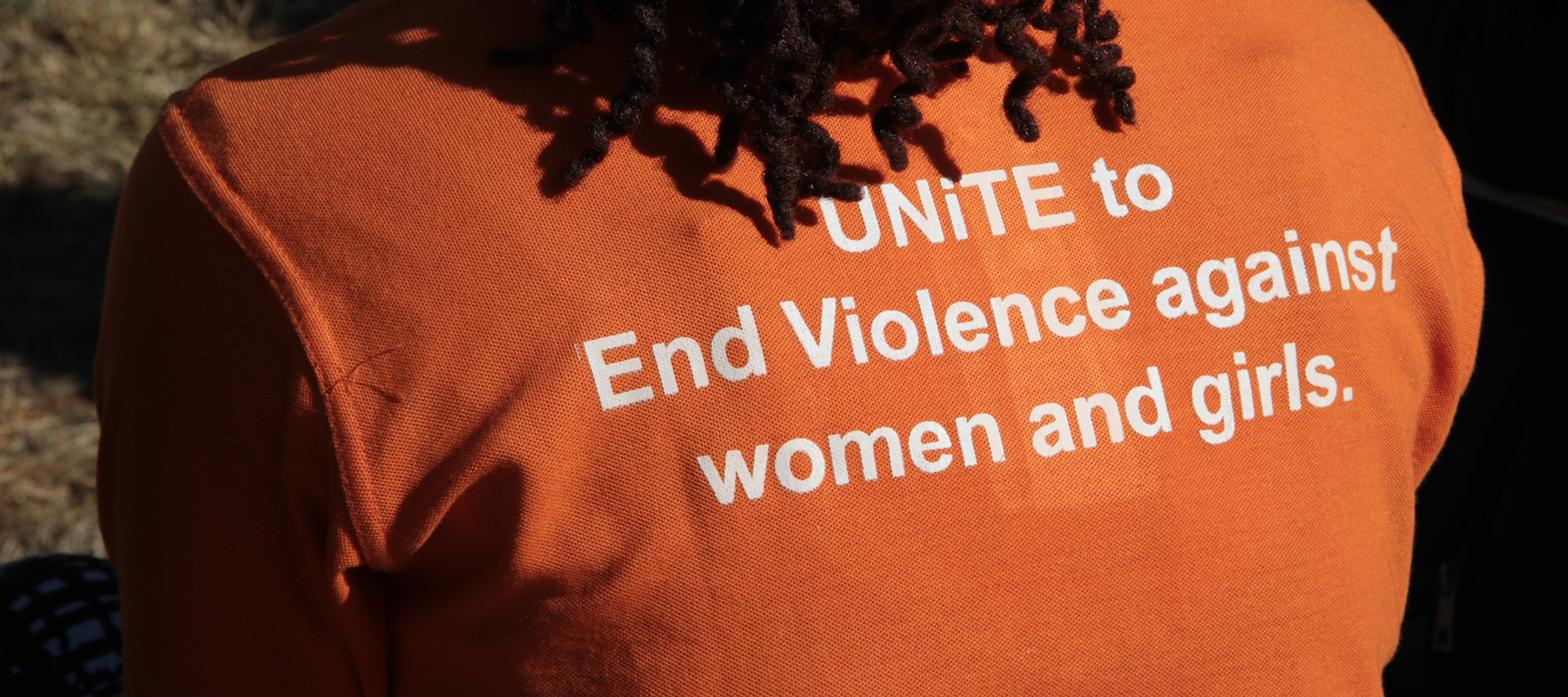 One year ago, UCT student Uyinene Mrwetyana (19) was murdered and raped by a post office worker. It felt like a turning point for the country. The message was clear – the women of South Africa could and would no longer tolerate gender-based violence (GBV), yet South Africa, it seems, has experienced more of the same – we may be in the middle of a pandemic, and yet women's bodies continue to be the battleground.
As an organisation that is all about women empowerment and upliftment, WDB Investment Holdings, we really want to, along with our partners and other corporates, look at finding ways to deal with these issues within a company structure.
What can corporates do to help staff? What is best practice in terms of approaching the issue head-on? How can we help those who are being subjected to violence – be it in the office, on the streets or at home?
Some years ago, UN Women released a report on GBV in the workplace, including suggestions for proposed workplace solutions, such as flexibility in the provision of leave and benefits, and encouragement for employers to actively participate in the planning for victims. The document urges employees to address gender-based violence and actively promote prevention and awareness training. UN Women urges businesses to be proactive.
As an organisation that is all about women empowerment and upliftment, WDB Investment Holdings, we really want to, along with our partners and other corporates, look at finding ways to deal with these issues within a company structure.
In a story titled "How Business Can Take the Lead in Combating Gender-Based Violence", The Stanford Social Innovation Review (SSIR) gives five useful tips for companies to consider in tackling violence and harassment in the workplace, including: i) identifying potential risks; ii) committing to gender equality and diversity across the workplace; iii) protecting employees with supportive policies and procedures; iv) collaborating and campaigning beyond the immediate workplace; and v) being accountable and monitoring action (i.e.: follow up and find out if what you are doing is really making a difference to staff).
In the same article, SSIR quotes the Our Watch Australia NPO: "Every workplace conversation, policy and action has the potential to either reinforce or challenge gender equality and the kinds of attitudes and norms that drive violence."
In an excellent opinion piece in Business Day from September 2019, titled Corporate SA, here's how you fight gender-based violence , authors Aunnie Patton Power and Natasha Dinham (Bertha Centre for Social Innovation and Entrepreneurship at the University of Cape Town's Graduate School of Business) write:
"Internally, corporates should design and support employee wellness programmes that include gender transformative training that challenges gender norms for the prevention of GBV, and healing programmes that address the trauma and mental health consequences of GBV. By using GBV data as an integral part of designing internal and external programmes, corporates can help address the root causes of GBV, in addition to reducing the economic impact on society and their business."
The writers also refer to a study conducted by KPMG. Although this was done six years ago, in 2014, according to the study, "Gender-based violence (GBV) costs South Africa between R28.4-billion and R42.4-billion per year – or between 0.9% and 1.3% of GDP annually, which is, sadly, in line with global GBV estimates."
So it is indeed time that corporates take a serious look at the issue, not only in terms of mental and physical wellness of staff – but how the issue of GBV affects the bottom line.
In a web article titled "IFC Insights for Companies, Steps to Prevent Gender Based Violence" the International Finance Corporation asks the same question we have been asking: "What can CEOs and other company executives do to address gender-based violence?"
The article mentions a survey conducted by the Kering Foundation and a number of companies that support the ONEINTHREE GBV campaign. The survey, titled "How does domestic violence impact the workplace", states that "across the world an estimated average of two out of 10 full-time female employees are currently victims of domestic violence, and around one third of female employees report that they have experienced domestic violence from an intimate partner during their working lives (ILO/UN Women 2019)".
The 50-page survey is definitely worth a read and sheds valuable insight not only at how domestic violence affects productivity in the workplace, but also affects the bottom line of every company.
The recommendations in the survey are very useful and mirror a lot of the other literature and articles out there on the same topic:
"Some companies have already made substantial progress in developing training and in policy development, while others are just beginning their journey in this regard. Through early intervention, information, training and support for employees, companies can play an important role in preventing domestic violence, including preventing it from escalating into repeated, serious and even fatal consequences for victims."
The report also says companies should take a pro-active role and assist and train managers to detect and act on the signs of those battling with personal issues, responding appropriately with assistance.
Corporate Call to Action
In further articles on this issue, we will be looking at solutions – what policies need to be in place; and what support systems should corporates offer staff in terms of support and how managers and teams can deal with the issue in a practical and meaningful way.
We would love your opinions, comments, solutions – please contact Wendy Groenewald at wendyg@wdb.co.za.
For anyone in need of assistance please contact the following organisation:
People Opposing Women Abuse (POWA) – 076 694  5911 (from 8:30 to 16:30 Monday to Sunday). Email: info@powa.co.za.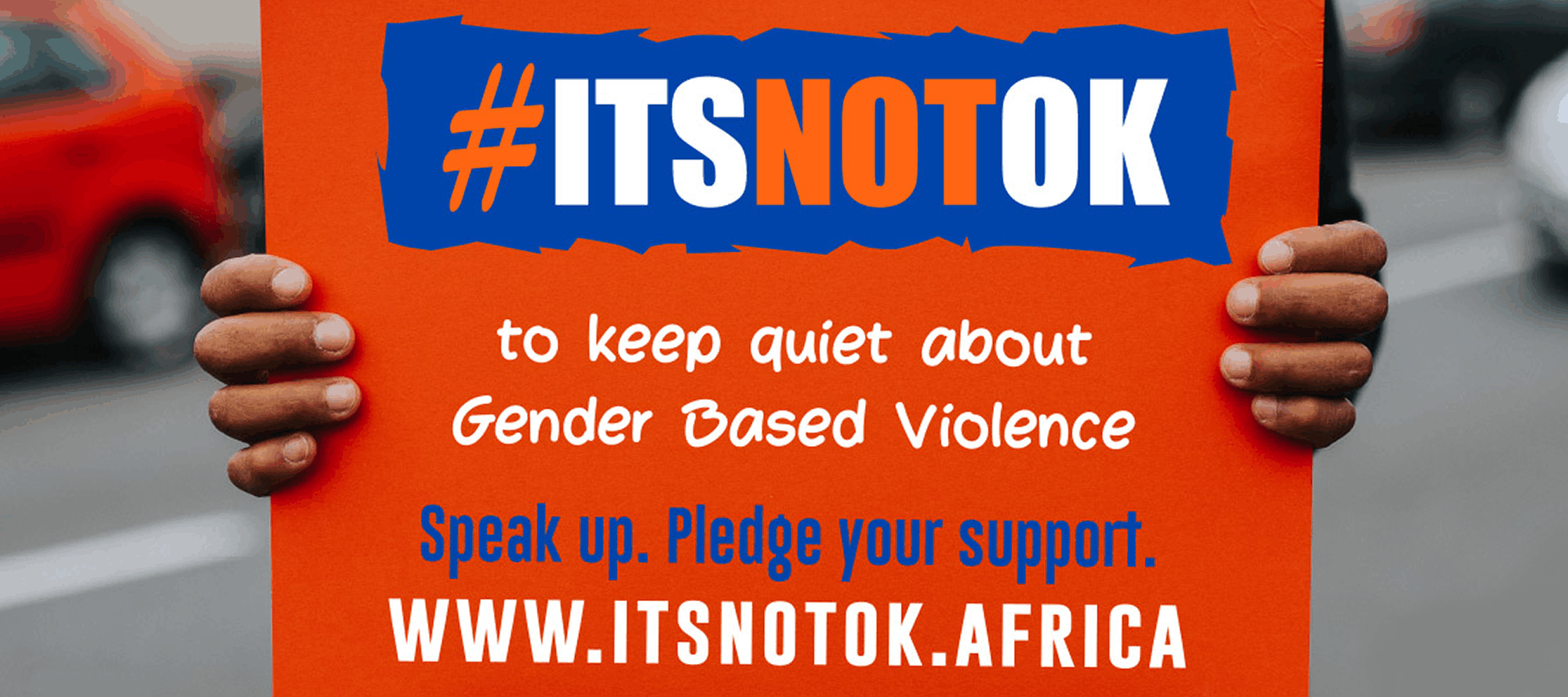 SUPPORT THE #ITSNOTOKAY campaign
The #ITSNOTOKAY campaign is an awareness and advocacy campaign that seeks to amplify the voices of victims and encourage the South African community to take a stand.
More information about the campaign: https://itsnotok.africa/