Profile: Julie Nkosi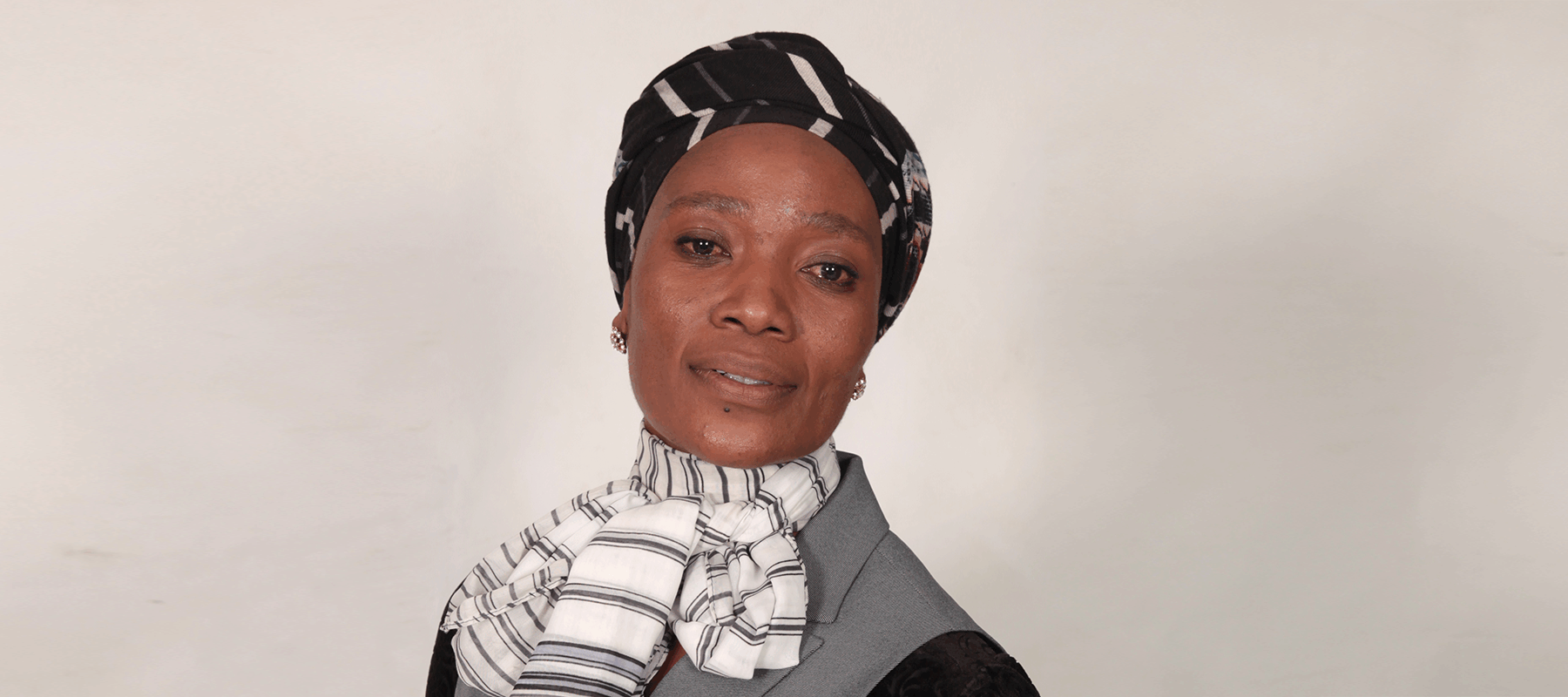 Having worked for WDB for over four years, Julie Nkosi continues to grow alongside the company she believes in.
Anyone visiting WDB's offices in Cradock Avenue, Dunkeld will have had the pleasure of meeting Julie Nkosi. She used to work the reception desk, and one would always be met with her wide smile, stunning high cheekbones and soft but always welcoming nature. She always wanted to have a career in the beauty industry, but life had other plans…
Julie loves to chat; she doesn't mind if her life reads like an open book and she is happy to share her story.
She grew up in Soweto and attended her primary school in the neighbourhood before going to Glen Cowie Catholic School in Limpopo.
Life was a struggle for Julie and her family.
"I'm an only child. I grew up in a four-roomed house with my cousins and was raised by a single parent and my Granny," says Julie. "After completing Grade 12, my Mom couldn't send me to college to pursue my studies. In the same year, two of my mother's siblings passed away, and together my Mom and I had to raise six kids."
She says she had to mature really quickly at an early age and never had the opportunity to be youthful and find her feet.
After meeting her husband when she was 21, they went on to have two beautiful kids, but Julie says her marriage was not easy, with her husband being abusive, and after 10 years of marriage they got divorced.
"I had to carry on and raise my kids on my own as well as assist my cousins, my Granny and my mom. It was all a struggle, but I never gave up on dreaming of a better future, no matter how difficult life became."
A New Chapter
She first worked in microfinance and financial services. She was retrenched from her previous company before joining WDB as a temporary receptionist. And so began a new chapter for Julie.
"I was hired permanently by WDB in 2016 and it was my happiest moment," says Julie. "To work in a woman-only company, for me was a dream come true. What inspired me about WDB was that all the women I was surrounded by were not only powerful, but also their work was all about empowering other women and the youth."
She says she learnt so much about herself and other people when working the front desk at WDB.
"Front desk is a really important job. You need to love what you do since you're the face of the company, and I took it very seriously – that I represent everyone in the office to everyone who visits us. You have to always be friendly, sociable and respectful – it's always important to work under pressure (the front desk can be hectic), and being warm, yet calm and professional was very important to me."
Julie says she grew so much during her time at reception – both "mentally and emotionally".
"I contributed a lot at reception, by being the best I could ever be. I guess I left a positive mark to all the visitors and clients who visited us."
After a number of years at reception, Julie was promoted to the WDBIH finance team in the position of finance administrator.
"I'm still new in the finance department and I am learning daily from the finance team and especially from Siphathisiwe (Sibanda) who is teaching me all about journals and dividends…".
She continues to be inspired by the WDBIH team, especially Faith Khanyile and Rose Mamabolo, who she says are her mentors in every way.
"Faith and Rose inspire me in so many ways. They are very intelligent and not selfish at all, both are hard workers and well as team players. They are patient and very warm and make everyone on their team strive to do even better," says Julie.
"In terms of career, I feel like I still have a long way to go. Since I joined the finance team, I see things in a different way, and I grew mentally, and because of all the ladies I work with in the department I have better vision about my career and life."
The fact that she works at WDB makes sense; their outreach work for women is at the heart of what makes Julie tick and she had always wanted to be involved in social work. She is currently studying Office Administration through Boston College.
"My dream has always been to be successful, and independent. I have always wanted to be there for other women – and become the woman who makes a positive difference in the lives of others. Everyone who knows me will tell you that I always try and find the positive in every situation, no matter how difficult or hard it might be. I always wanted to be unique in my own way."
She is grateful for her time at WDB.
"I have grown a lot with the company," says Julie. "Not only in the sense of individual betterment – but I have been recognised and given an opportunity with the finance team, which is so challenging for me on a daily basis. I'm eager to learn more from the whole team and I'm so grateful for Thandie, Rose and Lerato who believe in me!"
Courage Under COVID
Julie says working during Covid-19 has been particularly challenging, and she has battled a bit with working comfortably from home. She has chosen to come into the office three times a week since the country went into Level 4.
The one thing that has assisted Julie throughout 2020 has been her dedication to personal fitness.
"I started getting fit 12 years ago, after giving birth to my son. I was wearing size 42-44 (from size 34), and I hated myself and nothing would fit me. So I joined a gym and have never stopped. Gym became the kick-start for my day and exercise has helped me to face every challenge!"
Julie currently jogs five mornings a week, does aerobics three times a week and tries to eat healthily at all times. She says, hard lockdown under Covid-19 was a huge personal challenge, as she couldn't jog or go to the gym during that time.
"Health and fitness are very important to me because that is where I get my strength and energy from. It has improved the quality of my life – and I have also encouraged a lot of other people to work out and look after their physical health."
For Julie, her physical health is directly linked to mental and emotional health.
"Exercising is definitely linked to my mental health because I am able to work out all those emotions – anger and stress. I also believe that working out detoxes the body and gives one strength.  I become a better person every day of working out, and looking good is the added benefit," she points out.
She is very positive about the future, and she says her work has taught her that "great things never come from the comfort zone".
The future holds success and happiness, and Julie will continue to infuse the world with love and warmth.