WDBIH Heritage Month
Staying true to the WDB vision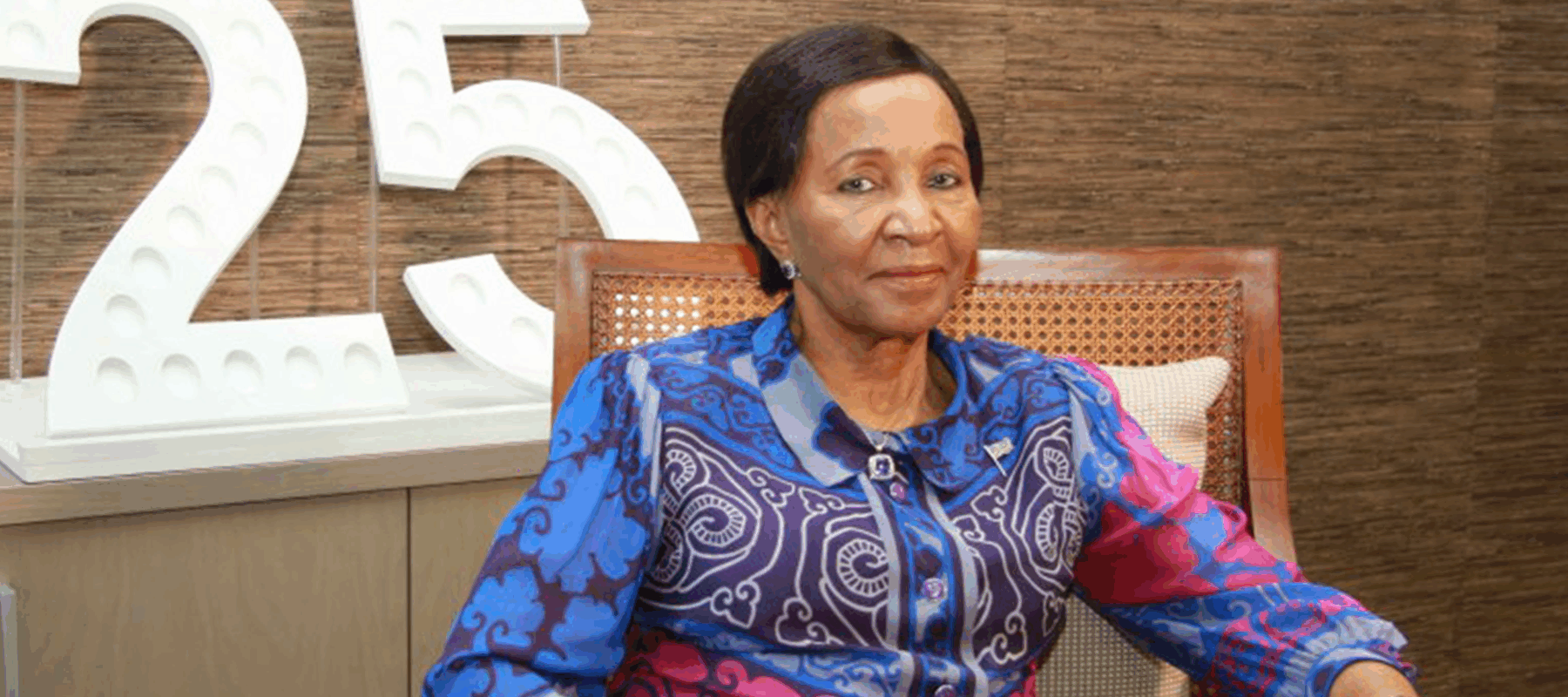 Heritage Month offers the opportunity for reflection and celebration of where we come from. As an organisation WDB continues to pivot and reinvent itself as circumstances change, but we always remain true and grounded in the original vision of the organisation's founders.
You could call WDB a revolutionary organisation of sorts. With a basic business plan and a big dream to take on poverty in the rural areas, WDB was born in 1991. For former First Lady, Zanele Mbeki and her team, starting the organisation was an enormous leap of faith. With founding 'capital' of just R20,000, generously donated by the very special Mr Vusi Ngubeni, they set out to tackle this challenge. The aim was simple – to offer rural women micro-loans that would give them a leg-up to starting their own businesses.
Mrs Mbeki and the Founders always knew how resilient and resourceful women in these under-resourced regions could be, and their intervention was all about creating a lasting and sustainable impact.
WDB has always sought independence and Mrs Mbeki and her team realised that being dependent on donor funding would not work in the long run.
Fast-forward to 1996, and the birth of a little investment company called WDB Investment Holdings (WDBIH).
Co-Founder and CEO Faith Khanyile says, "WDBIH was started in 1996 mainly to secure the financial sustainability of the WDB Trust. The ethos behind the formation of WDBIH was to continue with increasing the participation of women in the economy in South Africa," she says. "The aim was to create a for-profit business to support a not-for-profit development organisation."
The early days of WDBIH weren't easy.
Faith says. "Without a balance sheet, it was very difficult to find ways to fund our operation and raise funds for investments."
"It was a challenging time because we were redefining what the new South Africa was going to be, especially for women in business. We were pioneers and it's never easy to be at the frontline of driving change," says Faith.
It was a challenging time because we were redefining what the new South Africa was going to be, especially for women in business. We were pioneers and it's never easy to be at the frontline of driving change.
The rest, as they say, is history, and by the time the WDB Group celebrated 25 years of existence in 2016, the figures were pretty impressive:
"To date, WDBIH started out with a zero balance sheet and went to a net asset value of R3-billion, but also being able to distribute dividends to the tune of R200-million to the WDB Trust, and the WDB Trust having reached closed to 200 000 female entrepreneurs in rural areas," says Faith.
When it comes having a solid vision, WDB management has never wavered from the Founder's Vision of Zanele Mbeki and her team.
"Our vision then and today is to increase the participation of women in the South African economy. All the way from grassroots to the boardrooms of South Africa," Faith says.
"WDB Investment Holdings was really created to drive the WDB vision of making an impact in the lives of rural women in South Africa. And we continue to do so, although we have expanded the vision to include the youth and women's representation on boards in the corporate space – the vision is still to make a social impact on women in this country."
Many stages of the WDB Trust Lifecycle
Fast forward to the year 2020…
WDBIH Board Member and Executive of the WDB Trust, Dr Luz Helena Hanauer, says the WDB Trust has gone through many stages in its lifecycle. Over the years, the various programmes have had to morph and change depending on learnings and essential input from the women in the field.
More recently, COVID-19 presented several challenges for the three WDB Trust entities: Zenzele (psycho-social programme); Siyakhula (microlending) and the WDB Training Academy.
Luz Helena says, "The Programme Trusts have had different ramifications.  Zenzele, for instance, stopped all in-person visits and we moved the bulk of the individual and family support online. We are working intensely on SMS and on WhatsApp. Before the pandemic our teams were involved in regular stakeholder engagements but things have changed and now we are looking at forms to bring on board the different stakeholders without having gatherings and continuing working with the families within the programme's eighteen dimensions, some of which have become more pressing such as family dynamics, early childhood and access to water, sanitation, housing, food security, ID and primary healthcare."
The WDB Training Academy has been running numerous community outreach programmes – basic financial literacy, computer-based financial literacy and girl-child programmes, but these were halted because of the pandemic. The focus then shifted to the health education services programme, introduced in 2018 by Programme Manager Fikile Buthelezi.
"We trained our own nurses to do screening, testing and further education on COVID-19 and other known communicable diseases because these are underlying matters in those communities. We are now in the position to provide these services in addition to the health education services we already had in our portfolio," she says.
Luz Helena says the Siyakhula microfinance group lending programme has really been agile and the methodology has almost changed completely. Instead of having centre meetings of 25 people, representatives have been gathering in the smallest possible groups, and delivering the receipts so the loans have continued, which means that the women have been able to keep their businesses going during very trying times.
WDB's Zenzele programme was one of the partners of the Solidarity Trust and assisted with the distribution of more than 9.000 food parcels among its beneficiaries, which was also a move away from the WDB Trust methodology.
Luz Helena says food security is an issue, but not in the way it is perceived on the outside.
"The situation in South Africa, or at least in the areas where we operate, is very strange because food insecurity leads the person who hears about it to think that there is scarcity of food.  But we don't have scarcity of food.  What we have is a population who doesn't have resources to access it."
She says that in the rural towns, there are stores that are stocked with food supplies, but many people simply don't have the funds to shop there. As one of the long-term goals, the organisation is thinking of looking into food production, in order to create sustainability. She says food security, training and housing are going to be the focus in the future. The aim of the various WDB Trust programmes continues to be targeting poverty.
"This epidemic has needed a lot of adaptation but also a lot of reflection about our role in poverty eradication," says Luz Helena, "Most of our lessons have been very positive.  We have thought about how to do things differently and it has been remarkable how quickly everyone has been able to adapt. People have been incredibly proactive – those who have had very low computer literacy, for instance, have improved at their own initiative.  So they have kept the pace and this has been a very grateful surprise.  We have also had the opportunity to self-evaluate as the pandemic highlighted some of the areas where improvement is necessary, we are grateful for this awareness and are attending to those issues proactively.
This epidemic has needed a lot of adaptation but also a lot of reflection about our role in poverty eradication.
"The beneficiaries and the clients have responded so well to the changes.  People may have very little access to telecommunications, but they still find a way – and this reiterates our belief that poor people are very resourceful and very resilient," she says.
"So we are in awe, and thankful, for their adapting possibilities and the adaptability of our teams, of our customers, of our beneficiaries but also in the realisation that we need to bring more relevance and perhaps a different approach to what we had been traditionally doing."
She says one of the things that is sitting very high on the scale of priorities is to polish, increase and strengthen fund-raising capacity.  The programme trusts were created with the aim of becoming self-sustainable entities, so the aim is to create partnerships with "people and organisations who are serious about development, who are serious about women and who are truly into the poverty eradication goal".
Of course, working in tandem with WDBIH continues to be a blessing and although there have been many challenges during the COVID-19 pandemic in the financial sector, Luz Helena says WDBIH will continue to support the programmes of the WDB Trust – as well as seek out like-minded partners and investors who understand the big picture and buy into the overall vision.
A Clear Vision
Faith adds that Mrs Mbeki and the Founders always had the vision for rural women to be empowered, and the journey continues despite the hardships of poverty, the scourge of GBVF and, of course, COVID-19.
"The WDB vision has always been: seeing South African women safe at home and in their communities, economically self-reliant and participating fully in the socio-economic transformation of our country to make it an inclusive, democratic and non-sexist society," says Faith,
"Mrs Mbeki's vision continues to inspire us as do the women in the rural areas. Tenacity and resilience are part of the WDB DNA, part of our heritage and part of the incredible WDB legacy, as we continue to make a difference in the lives of the women we serve. "